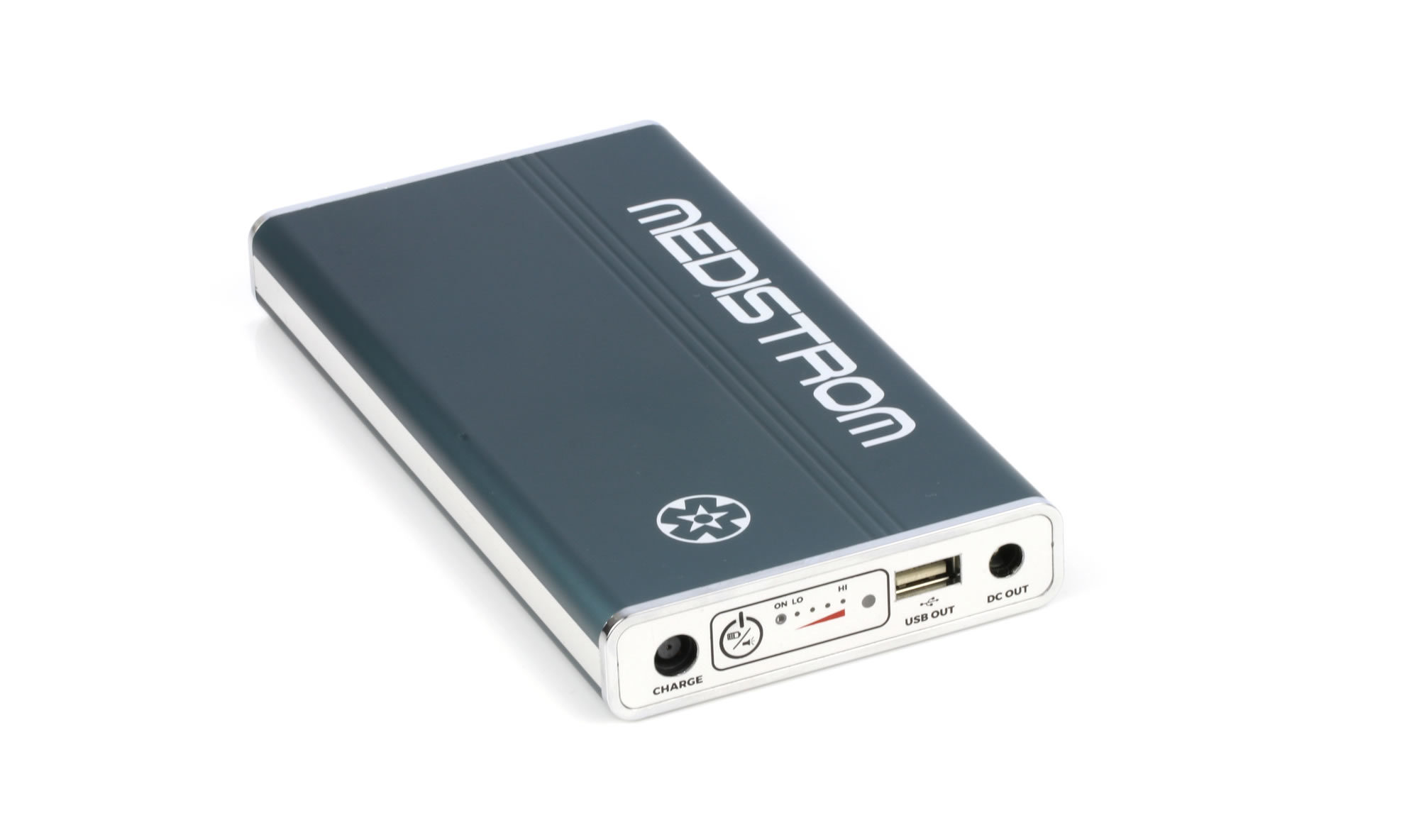 Medistrom™ Pilot-24 Lite Battery and Backup Power Supply for 24V CPAP Devices.
The Pilot-24 Lite is a revolutionary small Backup Power Supply/Portable Travel Battery for 24V CPAP, APAP and some BiPAP Devices. The Pilot-24 Lite is compatible with:
ResMed AirSense 11*
ResMed AirSense 10
ResMed AirMini
ResMed S9*
Lowenstein Medical prismaSmart*
Philips Respironics Dreamstation Go*
(*cable Kits sold separately)
The Pilot-24 can be used as a permanent power backup. If the power is interrupted at night, your machine will continue running without interruption. As a travel battery, you can use the Pilot-24 while camping, on road trips or during air travel. It can also be used as a charging station for various electronic devices including mobile phone, tablets and cameras. The Pilot-24 Lite currently retails for $435.00 plus appl. taxes.
Specifications
Capacity 95Wh

Cell Type: Industrial grade genuine LG rechargeable lithium ion cells

Rated Input: 24V, 60W(Normal), 90W(Max)

Rated Output: DC 24V, 3.75A

USB Out: 5V, 2.5A

Life Span: Over 500 full charge/discharge cycles

Case: Aluminum

Dimensions: 17cm x 9cm x 2 cm, 560g

Power Gauge: 4 stage Charge Level Indicator Lights

Recharge time: 2-3 hours
What's Included
Pilot-24 Lite Battery
Output Cable for ResMed AirSense 10
Output Cable for ResMed AirMini
Short Charging adapter for ResMed AirMini
Fabric Carrying Case
Product Manual (English, French, German, Spanish)
Quick Start Guide (English, French, German, Spanish)
Frequently Bought Together
50W Solar Panel
DC Car Charger
Cable Kits for ResMed AirSense 11, PrismaSmart Max, ResMed S9, Philips Respironics DreamStation Go